Playground Marking Removals for Schools
With our removals machine, we can remove old and faded thermoplastic playground markings and line markings that make playground tarmac look unappealing. By removing the old markings, you get a blank canvas once again to develop a playground plan to fit in all the new markings you need, with new bright colours for your students.
This gives the children a great new play area to engage with, ensuring that their developmental, exercise, and educational needs are met through new markings.
This also helps your school to make a good first impression to parents and prospective pupils.
How long does it take to remove markings from playground surfacing?
We use a high-pressure water jet machine to remove markings from playground asphalt, meaning no damage to the ground underneath the markings, making it a quick and easy process that should be complete within a half a day to a day, dependent on the number of markings.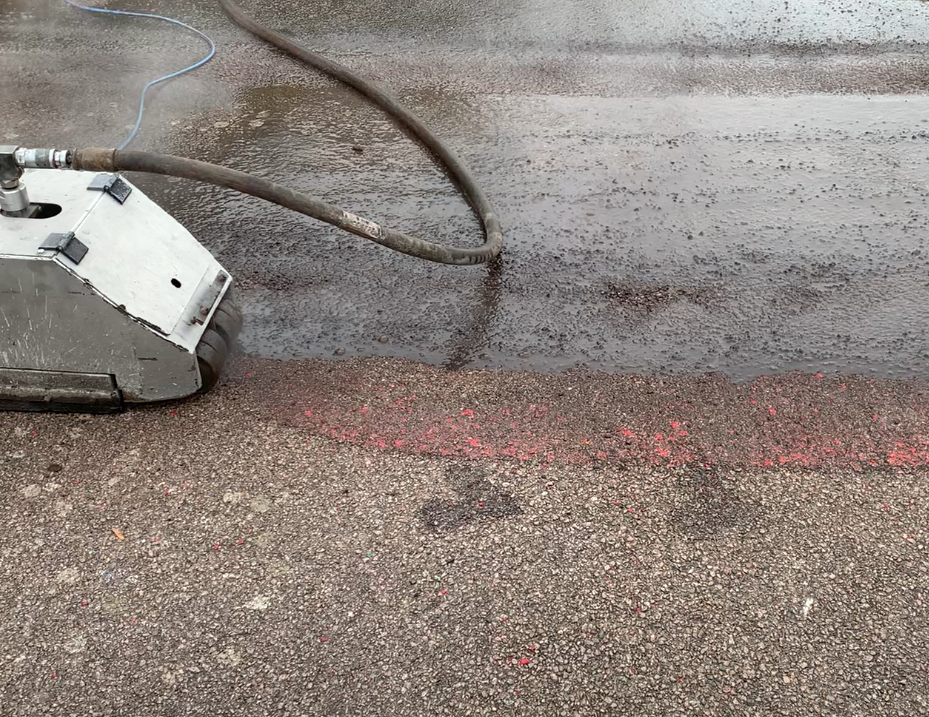 Does my school need to get playground markings removed?
Getting your old markings removed is not essential, but helps the new markings to look good and helps with longevity of the new markings, by ensuring we can install the markings using the correct procedure.
Additionally, it makes the playground a safer place, as new markings are slip-resistant, ensuring that pupils can play in safety. Old markings lose their slip-resistance over the years, making it important to get them refreshed, and removing old ones and updating with new ones is a great way to go about this.
We offer this as a standalone service, or a package with marking installations. If you want to enquire about markings removals, or find out if this service is suitable for your playground, get in contact using the form below, or give us a call on 0330 124 2750.